Getting a divorce is rarely an easy event in someone's life. Even if you were only together for a short amount of time, its extremely rare that the process involves zero emotion. Most often the couples getting divorced have been together for years, have a house together and children. If these couples are lucky, they will be able to agree on how to split everything up and who is going to get custody of the kids.
        Often this is not the case, however. Most divorces are messy affairs filled with tears, anger, and frustration. It is for this reason an experienced and cool-headed Yerington divorce lawyer will come in handy. Just because we live in a small town, that doesn't mean that people here in our community don't get divorced all the time. Our Yerington Nevada neighbors need access to an experienced divorce lawyer just as much as the folks in the bigger Nevada communities like Vegas and Reno.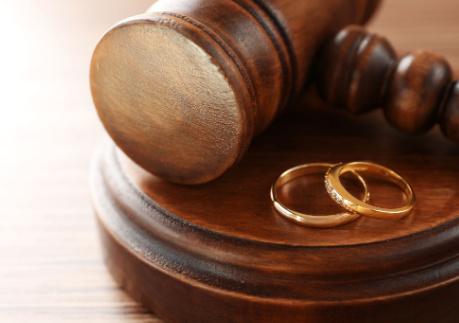 Yerington Nevada Divorce Court
All divorces that are filed in Lyon County are filed at the Third Judicial District Court right here in Yerington on Harvey Lane. Many other District Courts in Nevada have websites that contain a great number of downloadable resources such as court packets you can fill out and file. These packets include petitions for child support modifications, change of addresses and even for divorces. Unfortunately, the Lyon County District Court's website only consists of a few pages on the Lyon County Website, and there are no downloadable resources.
If you file for a divorce in Lyon County, you will need to hire a divorce attorney to draft and file your paperwork. While this may seem unfair, even with the packet, there could be a great number of mistakes made when trying to file divorce paperwork yourself. If you don't fill it out correctly you can have the paperwork rejected by the court clerk or even the judge's office itself.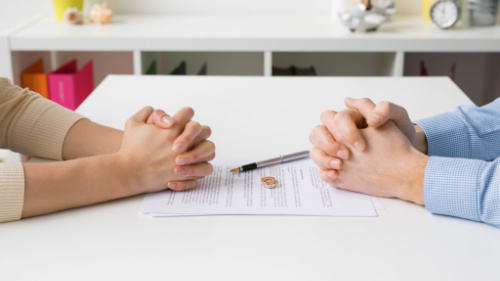 Contested and Uncontested Divorce
            There are two types of Nevada divorces, contested and uncontested. If you are fortunate enough to agree on all the aspects of the divorce with your spouse, such as child custody and the division of all the assets and debts, you can file the uncontested divorce paperwork. This paperwork contains all of the statutory acknowledgements, affidavits and declarations that are required by Nevada law.
You will need to hire a divorce lawyer to prepare the uncontested paperwork; however, an uncontested divorce is much less expensive than a contested matter. Here at Justice Law Center, we offer very affordable rates for uncontested divorces.
Unfortunately, many couples cannot agree on all of the matters involved in the divorce. Most often the disputes center around child custody and child support. In this instance you need to file a complaint for divorce in district court, which will open up a contested divorce case. In a contested divorce, it is never a good idea to try to represent yourself. A Yerington divorce lawyer not only knows and understands all of the laws and procedures involved in a divorce, but your attorney will also act as an impartial and clear-headed negotiator, who only has your best interests in mind.
Yerington Divorce Attorney as Justice Law Center
Our team of experienced divorce lawyers have been helping the people of Yerington with their family law matters for over 25 years. We care about all of our clients and their families and understand the emotional toll that a divorce can take, and we are always sympathetic to those needs.
We offer free consultations so that we can discuss your case in detail before any money changes hands. Our rates are affordable, and our representation is the best you will find in Nevada.
Call us today.